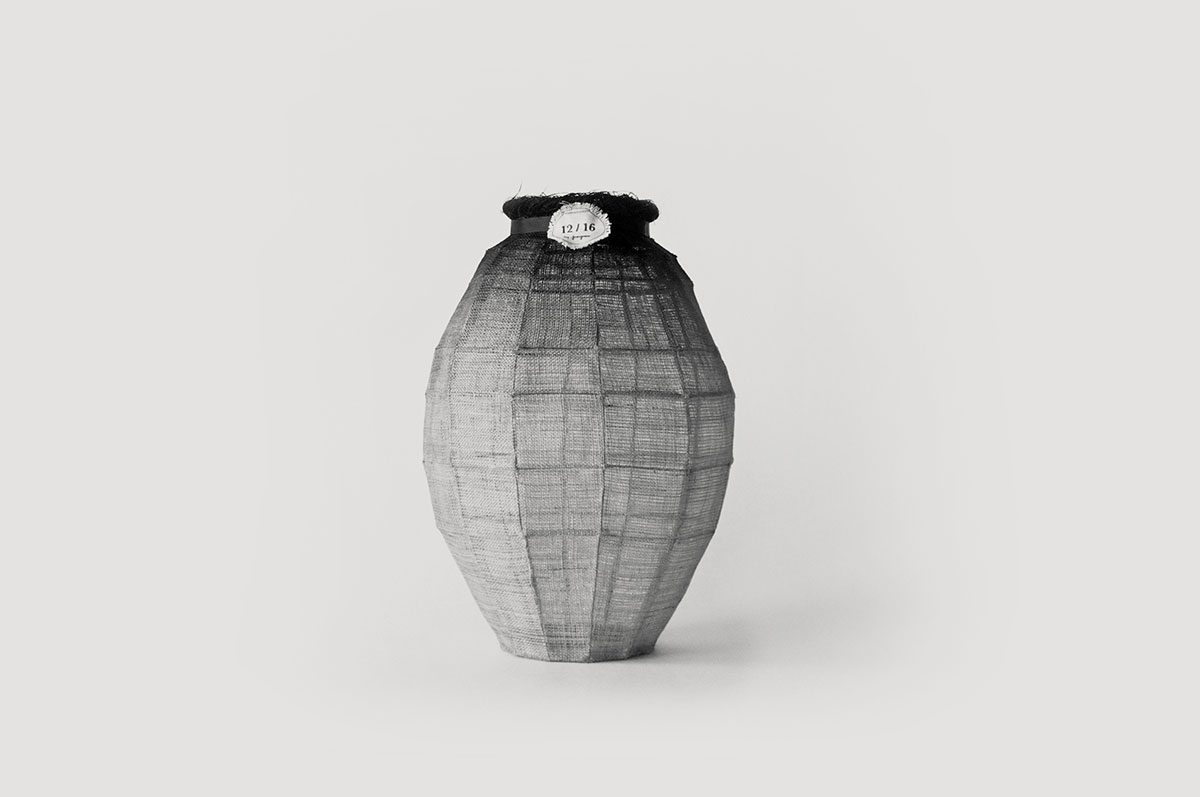 hemp vase, product, 2012
from museum to home collection.
a series of the hemp vases are made from machined hemp, a traditional material used for making cloth or blanket especially for summer time in korea. the form was imitated from white porcelain in the joseon dynasty and each unit was broken into 16 pieces. the shape of vases was defined by how much each unit was reduced from the original one. it was dyed in gradient with ink stick. this translucent vase will blend into a space naturally.
materials
vase, machined hemp
commis- sioned by korea craft and design foundation
self-production
seoul, korea
exhibited
xx1t la triennale di milano, making is thinking is making, 2016.04-08, italy.
seoul national university museum of art, wandering vision, 2014.04-05, korea.
craft trend fair, 2012.12, korea.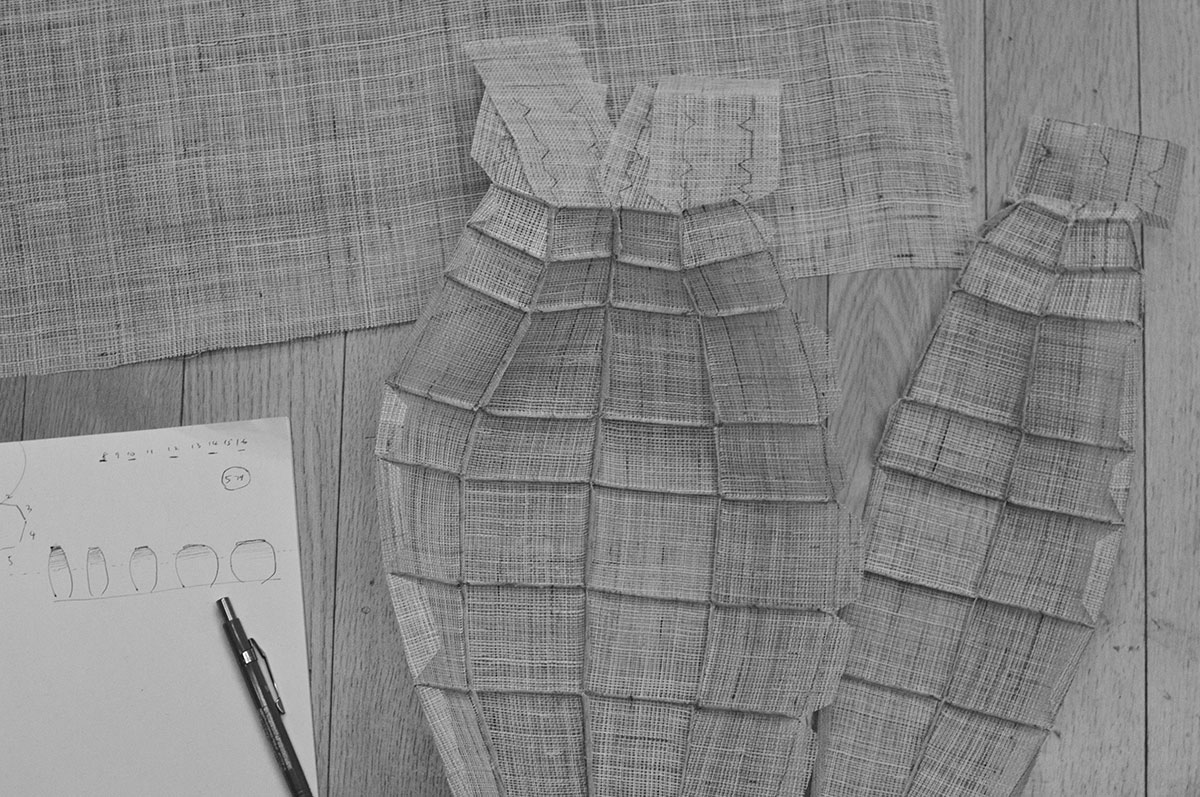 colors of egg, product, 2016
this project is an ongoing research of finding beauty in a natural material which we throw away unconsciously. it started from my interest in ...+

companions, product, 2015
there is a beautiful theory of love in the work of jungyou choi. we often wonder what true love is; this artist invites us to think of love as kind of ...+


a piece of mind, graphic, 2014
a limited edition print by kyuhyung cho. inspired by dal hangari, a traditional korean white porcelain, kyuhyng cho has developed ...+