newonggi, product, 2014
the goal of the project was to create a collection of tableware by using the mixture of two different properties of soils. onggiware(korean traditional pottery) is commonly used to store foods in the past in korea. traditionally, it was made out of the earth, deep in the lye and baked in the fire in the earthen-kiln for days. as a result, each piece shows unexpected patterns with varying colors and textures. i was inspired by the variety of sense in pottery from the traditional method. the natural tones of colors were regenerated by mixing two different soils in a modern approach.
materials
earthenware, stoneware, half glazed, baked in electronic-kiln
collaboration
thrown-wheel by ceramic artist wondong shin
studio photos by jandee kim
exhibited
korean cultural center ny, ma:t as it is, 2016.09 -10, use.
kf gallery, ma:t korean culture beyond the recipe ,2015.08 -10 ,korea.
culture station seoul 284, craft platform, 2015.05, korea.
gallery half-supply seoul, earth to earth, 2014.06, korea.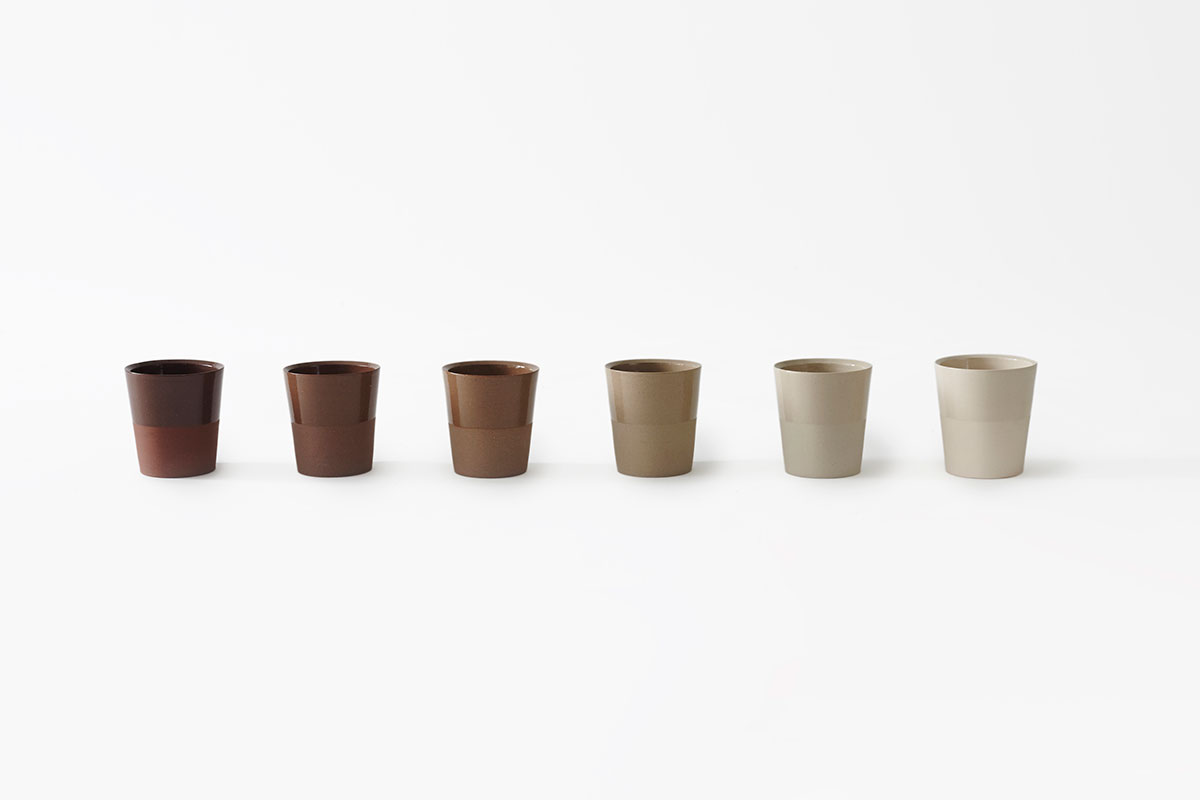 tiimi tableward, product, 2015
true to kaj franck's timeless philosophy of simplicity and functionality, teema tiimi collection is inspired by the original teema from ...+


fade collection, product, 2014
fade is a collection of vessels and furniture for the bathroom consisting of 13 pieces all derived from the same motif - a low ash table, ash and ...+


onggiscape, product, 2012
the onggiscape is a collection of tablewares. the studies of materials and techniques to make onggi in a traditional way is transformed it into modern life...+